iOS update issues: how to solve them and how to downgrade the last versión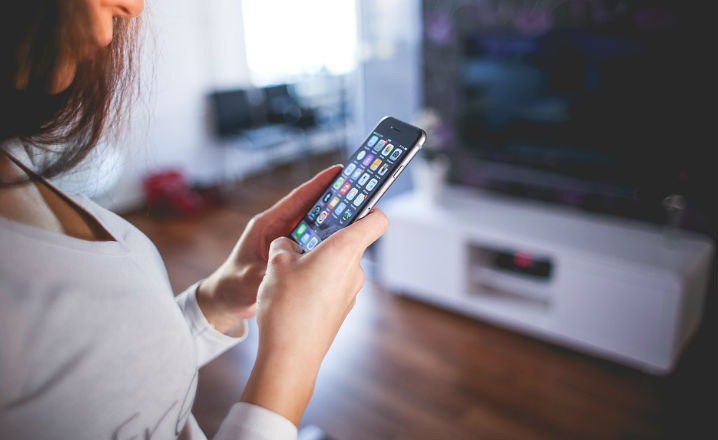 Apple is a huge company which main value is, precisely, the added value they provide to its customers lives. Apple products offer the very latest technology, but mainly, the company offers a life experience through its devices. As life is continuously changing and technology is getting better every single day, Apple devices are made to survive this crazy cycle of updates to not remain in the past. And all this could be a great thing, as in fact it is in most of the cases, but there are some iOS update issues that can cause a hard time for the final users. These situations can make necessary even to downgrade iOS.
Software updates are a great way to keep on track with the last trends, and the final user can perform them directly from their devices without any assistance. This way, many of us have tried to update our system to the iOS 13 beta. However, some of us have also faced different issues after doing it. Connectivity issues, on the Wi-Fi, Bluetooth and GPS features, for example. Problems with Siri, the 3D Touch or the functioning of the different apps we have installed… not to mention the lockups and the interface lag, which could make impossible to use the device in the worst cases.
If any, or many, of these iOS update problems appear… well, desperation can take control of us. And with desperation, we, as users, try to find solutions by ourselves that not always can solve the real issue. There is always the magic solution when it comes to our technologic devices: restart the device. If we have a little more of expertise with the device, we can go and restart the update after restarting the device, for example. But… after this, not all of us know what to do next, so we look for professional help. And, at this point, we should always choose the best ones in the field: Dr. Fone – Repair is here.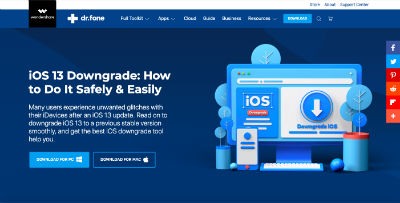 How to safely downgrade iOS 13 beta back to iOS 12
The first thing we could think of when all these glitches appear is "I want it as it was before!". But, once the update is done, is not that easy. With the risk of losing every single piece of data in our devices – and with all data, we mean photos, apps, contacts – we should take precautions before performing an upgrade.
Backup of all the important things!
To fix issues, it could be also necessary to delete everything in the device. With Dr. Fone, this is not a problem, as a backup can be done before the downgrade. It is as simple as connecting the device to another device, handpick the data we are interested in (all of them, if necessary) and click on "Backup" to create a local copy in the second device and restore when the downgrade is done.
Timing is everything!
The iOS version downgrade on our devices is not an independent variable of time. As long as the iOS 13 version is available, iOS 13 beta can be downgraded. Then, when the official public version iOS 13 is released, we would only have 14 days to downgrade it to a previous version. After this timeframe, as users we would have to look for a third-party solution to downgrade our iOS version to a stable one. The same thing happens if we want to downgrade back to versions different than the last one released before the update. But, as this is not a process recommended or supported by Apple, it could not be safest thing to do. It will affect also the automatic official updates feature, and can make your device vulnerable from the security standpoint.
Choose the right tool!
And with the right tool, we are not only talking about personal preferences but professionalism above all. A beginner without a wide technological background needs to trust a professional to perform the downgrade. Wondershare, through its tool Dr. Fone Repair, can take care of it!
It will be enough to have a good Internet connection, to choose an available iOS version and use a tool like this to downgrade our iOS without losing anything. This way, we as users will be able to restore our iPhones to a iOS version, public as the 12 one, for example. We will not have the need of boot the device into the Recovery mode. We will not lose any information present in the device. And, above all, we will be playing under Apple rules without jailbreaking the device, without the need of technical experience, and we will surely solve all these annoying glitches and the iOS update issues that we could be experiencing!
This way we can enjoy again the experience Apple devices want us to LIVE!